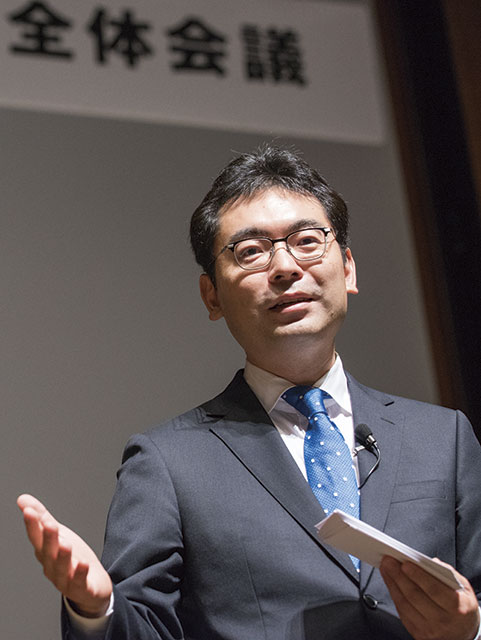 On behalf of everyone at St.Cousair, I would like to offer our warmest greetings and profound thanks for your support.
St.Cousair is a nationwide maker of fine gourmet food and drinks with 140 retail stores under the two brands of "St.Cousair" and "Kuze Fuku & Co.," as well as our online store, providing high-quality, delicious food reaching customers in all parts of Japan. Based in the towns of Iizuna and Shinano in Nagano Prefecture, we proudly produce a number of products in-house, including jams, seasonings, dressings, and gelato, as well as fine wines crafted from our own estate-grown grapes. We also maintain a vast network of more than 500 food producers in all regions of Japan, using their wide-ranging talent, persistent effort, and professionalism to provide the best food for our customers.
Furthermore, in our efforts to create delicious food overseas with the utmost care and quality control, we began producing organic products crafted at our facility in Oregon, in the USA. As a result St.Cousair is able to provide our customers with even better flavor, quality, and authenticity now more than ever before. Going forward, our company will work to continue to provide a lasting love and joy at our customers' table.
St.Cousair's story began over 40 years ago, in the mountains of northern Nagano Prefecture, at a small family-run ski lodge operated by my father and mother in their youth. Having relocated from the Tokyo area with dreams of starting a new life in the countryside, they settled in a scenic area known for its vast apple farms. There they raised a family while operating the ski lodge, and it was there that our company was born. My mother made jam from the locally grown apples and served it us, resulting in a warm atmosphere of smiles around our family dining table. These roots still remain through the years, and today St.Cousair's products continue to convey the love, smiles, and comfort of the family around the table all those years ago.
Since our founding, we continue to strive to provide Since our founding, we continue to strive to provide delicious food to our homes, made safely and with high-quality from the farm to the dining table. In order to further meet the expectations of our customers, we are devoted to our ideals of product management, creating each item with passion, and valuing each and every customer who purchases it. We will continue to make products of great value to our customers.
Finally, we consider that the core values of our company are to carry on our founding ideals and beliefs, and these are laid out in our management philosophy. This philosophy is adhered to and shared by all at St.Cousair, with sincerity, honesty, and expression of gratitude to others placed higher in importance than merely being a business person or a merchant. Employees who share this management philosophy and the founding ideals are playing an active role in various fields. By believing in our company and being entrusted with discretionary work at a young age, our employees are able to demonstrate their strengths and grow significantly through trial and error, creative thinking, forming a team, and so on. It is a philosophy I am very proud of.
The story of St.Cousair began with two people who were blessed with the support of many, and that story still continues today. We look forward to your continued support of St.Cousair and will continue to provide the best in gourmet food and drinks for our customers.
---
Ryota Kuze
President & CEO
St.Cousair, Co., Ltd.



Read Our Management Philosophy→