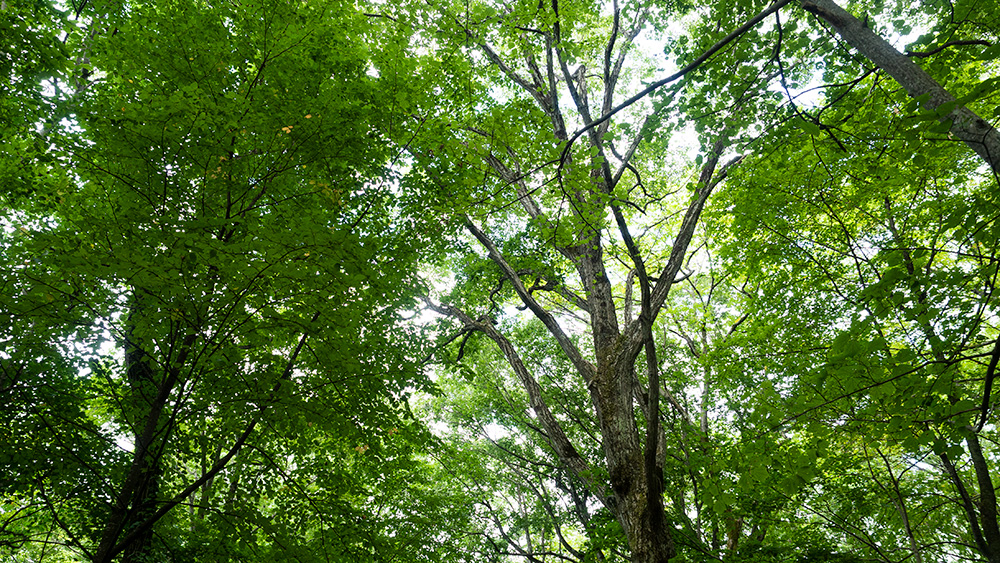 Protecting the rich natural environment and passing it on to the future.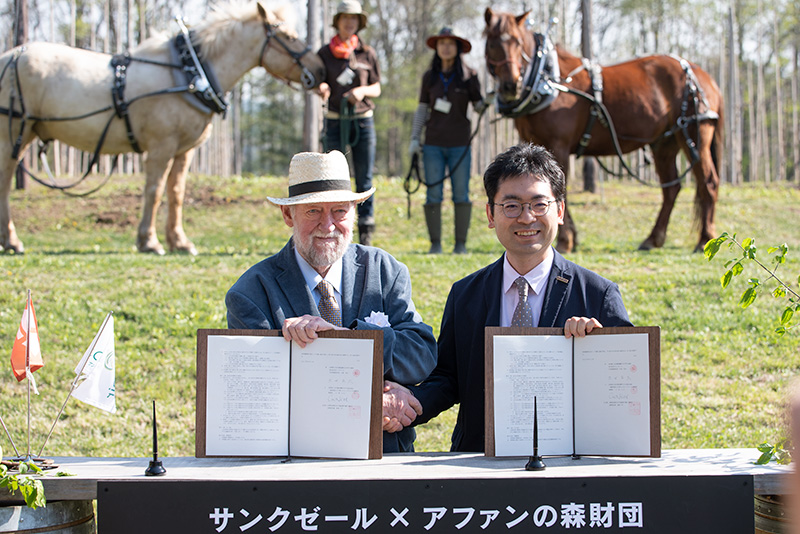 On Friday, May 10, 2019, St.Cousair signed an official sponsorship agreement with the C.W. Nicol Afan Woodland Trust, a general incorporated foundation that has been involved in forest restoration and other activities for many years in the town of Shinano, Nagano Prefecture. As a first step, a farming project using a technique called "horse farming" will be launched, in which we will grow wine grapes while cultivating and weeding with the help of horses.
New Partners "Chachamaru" and "Yukimaru"
In order to restore the countryside landscape with horses that once protected and supported the lives of people and revitalize the community, Afan Woodland Trust has launched a horse project and is working on horse breeding and the maintenance of the environment. These two horses, "Chachamaru" and "Yukimaru," are expected to be active as new partners in the vineyards of the forest of St.Cousair in Shinano. On days when there is a work to do, they travel from Afan Woodland Trust.
As C.W. Nicol, government officials, media, and staff watched, a demonstration of Yukimaru's horse plowing took place. The sight of Yukimaru galloping through the fields brought smiles to everyone's faces, soothed their hearts, and gave them a sense of the powerful potential of horse plowing.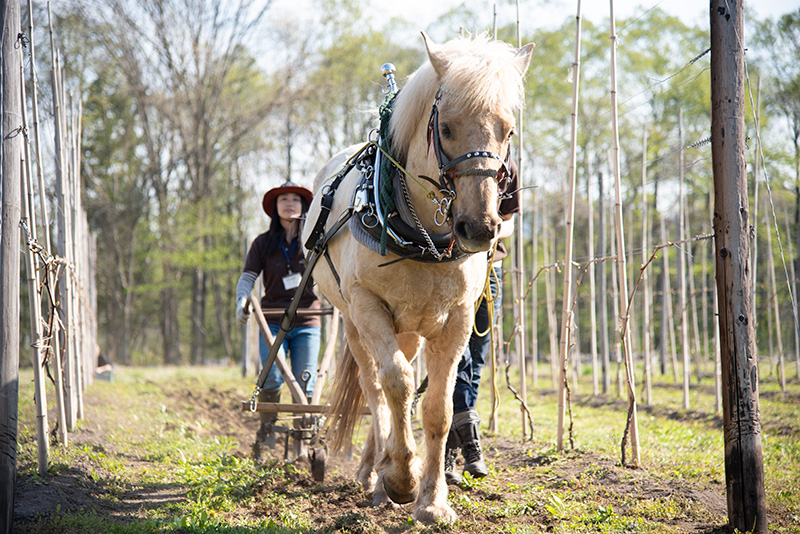 We will strive to be an economic resource full of possibilities and dreams by disseminating the efforts of the Afan Woodland Trust from the towns of Shinano and Iizuna.
About Afan Woodland Trust
In 1986, writer C.W. Nichol gave up his personal fortune to buy a devastated forest in the Kurohime Highlands of Nagano Prefecture, and named it Afan Woodland. He has since been nurturing a forest rich in biodiversity through his steady regeneration activities.
Go to Afan Woodland Trust official website (Japanese)